As Global Educators and Global Learners, it's important that we find opportunities to embrace global understanding, citizenship, and learning. Recently I came across a young man who is passionate and empowered by the chance to have young people across the world use their voice through art. This next generation of global citizens is empowering voice for communities all over the world. His team's international social change movement, Manthan, is a grassroots effort for the people to address the challenges in their community through art.   I seized the opportunity to interview him and be showcased through Global Education Alaska. I welcome the kindness, tenacity, and intelligence of Anmol Arora, International Relations Manager and Global Citizen in Delhi, India. The following interview is inspiring.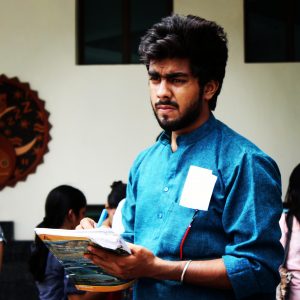 What do you believe?
Philanthropy and social change work are at their best when they are driven by your values and connected to what you care about most.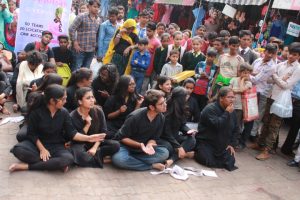 What led you here?
With the urge to change in the society and love in the hearts of theatre artists- Verve, The Street Play Society of Shaheed Sukhdev College of Business Studies, University of Delhi, brings the 11th edition​ ​of the month long​ exuberant festival, Manthan.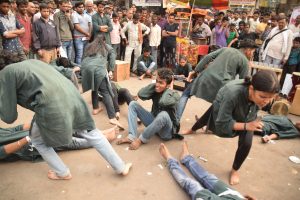 What is Manthan?
The word manthan itself means to churn and create something new. Manthan as a festival was started in 2007 as an effort to make everyone realize the immense power each one of us possesses, the power to raise our voices against the conventions which weigh us down, to fuel the process of change in different cities all over the country as well as international cities, with the help of college students.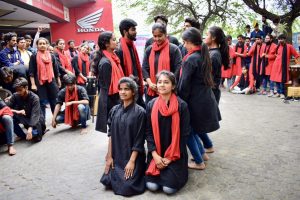 The prime motive of Manthan is to celebrate the spirit of street theatre and actively take part in instrumentalizing change. And to bring street theatre to public places and schools, to arise a sense of responsibility and cognizance about sensitive issues maligning the society, amongst the uninitiated. (translation for younger readers: to address and bring awareness to the problems in society)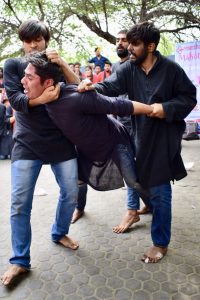 Manthan touches sensitive social issues through the means of Street Play entertainment which stimulates the audience to question things that would otherwise be overshadowed by their ignorance, lest Manthan serves as a source of enlightenment for them. We want our initiative to be spread across more and more places so as to make people aware; we tell ourselves lies all the time that we are not responsible for anything and we alone cannot bring in change, but we at Manthan believe that, the change lies within us only. Manthan'18 promotes that everything #LiesWithin.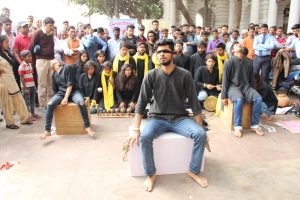 How did it begin?
It was started with just 3 teams performing at a single location in Delhi, National Capital. Manthan is a non-profit festival, which aims at promoting the art of street plays and taking it where it actually belongs, i.e. to the streets. Manthan'17 was organized in 44 cities at 125 different locations in 19 states of India and in 4 international locations -Russia, Brazil, Nigeria and Nepal.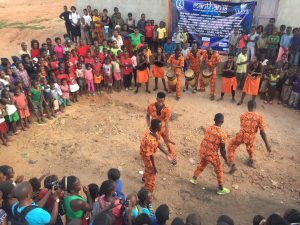 How does Manthan tie into Global Citizenship?
Being a global citizen is important for all of us so as to have a cultural and social insight across the borders. It is an experience where global connectivity turns out to be innate development of the person. At Manthan, we have cultural exchange catering to social issues existing between countries, have a discussion about those issues, and come to a prospective solution to problems that can work in either many of the countries. Trying out other cultures enhances your emotional capabilities and make you happier, even scientifically. Going out of your comfort zone refreshes your personality and makes you more humble and confident in the society.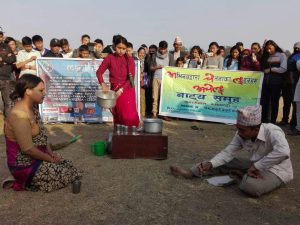 What's Next?
Manthan'18 will incorporate 23 states, across 50 major cities (Delhi NCR, Mumbai, Pune, Goa, Chandigarh, Amritsar, Patiala, Agra, Jaipur, Lucknow, Kanpur, Jodhpur) and 2700 artists, with a total outreach of 200,000 people. To increase the gamut of the festival we have planned to organize Manthan'18 in Canada, Panama, Czech Republic, Afghanistan, Kenya, Nigeria, Bangladesh, Zambia, and Nepal.
Have you looked at expanding Manthan to the United States?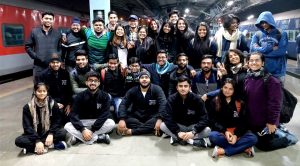 Yes, absolutely, and we would love to work with anyone willing to take that on. We are hoping that eventually the United States will join us in the empowering social change opportunity! If there is anyone interested in getting involved, you can reach me at manthan.international.2018@gmail.com