In December, students created cards for global pen pals and in January, we sent packages to include Alaskan treats, postcards, pictures, and mementos to regions all over the world. We got our first package (from Nepal) and students were so excited to open!
Global Friends from Lincoln School in Katmandu, Nepal sent us fantastic gifts! We got to learn the colors in Nepali (the local language) See Below:
Blue= 'neelo", Red= 'raato', Yellow= 'pahelo', Black= 'kaalo', Orange= 'suntala', Green= 'hariyo'
They sent pictures of their local wildlife: Bengal Tigers, Snow Leopard, the River Dolphin (called 'sus' in nepali), and endangered Red Panda.
We got to learn about temples located all over, colorful artwork and clothing that are local, and regions/landscapes. We even got to hold Lotka paper they sent, which is made from a plant they have locally!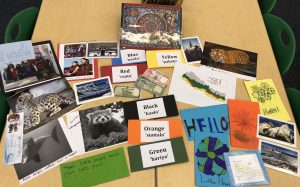 Students were especially excited to check out the currency of Nepal, which is Rupees. We have learned that many places in the world use Rupees, but they are very different from country to country. The Nepali rupee are smaller than money from most places in the world.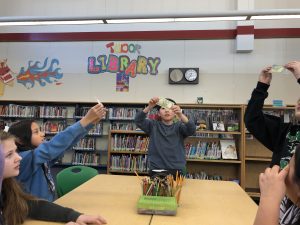 Finally, each student got a pen pal card where they got to learn everything from what they eat, where they are originally from (many were from other countries, just like we see at our own school), and what they do for fun like play soccer and basketball! Some students even mentioned that a local activity people can do is paragliding! How Cool! Here we are, excited about all our global learning, from our friends from Katmandu, Nepal.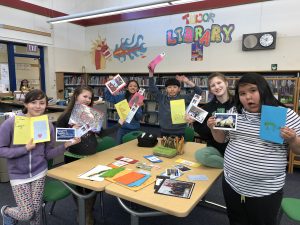 We look forward to the arrival of our next global package! Stay tuned