Students, in their various classes, in the Young Global Citizens Program at Tudor, have had Mystery Skype/Hangout sessions with over 46 schools since the end of 2016. This adventure, performed in our library, is an amazing opportunity for students to connect with others around the world, learn geography, and perform as a team.
Here is an awesome Mystery Skype Mannequin Challenge video we did in partnership with another school (click the red word)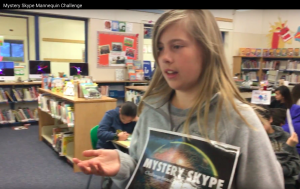 We connect with a mystery school and use our maps to try and find out where they are. How do we do that?
We ask Yes/No questions back and forth and use our maps to narrow down the location of the Mystery School.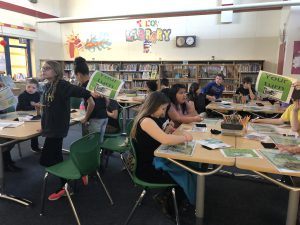 Recently, we got to have an amazing session that stumped up! Once we finally realized they were not in the same country as us, we were rushing to the big map to brainstorm!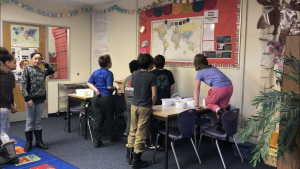 We did finally discover that our mystery school was in Mexico City! Another exciting day for Mystery Skype! (If your class or group would like to play, too, send us a message)