Tonight I had the best meal I've ever experienced! We came to a fish "market" without a name, chose our fish, and they grilled it for us right there!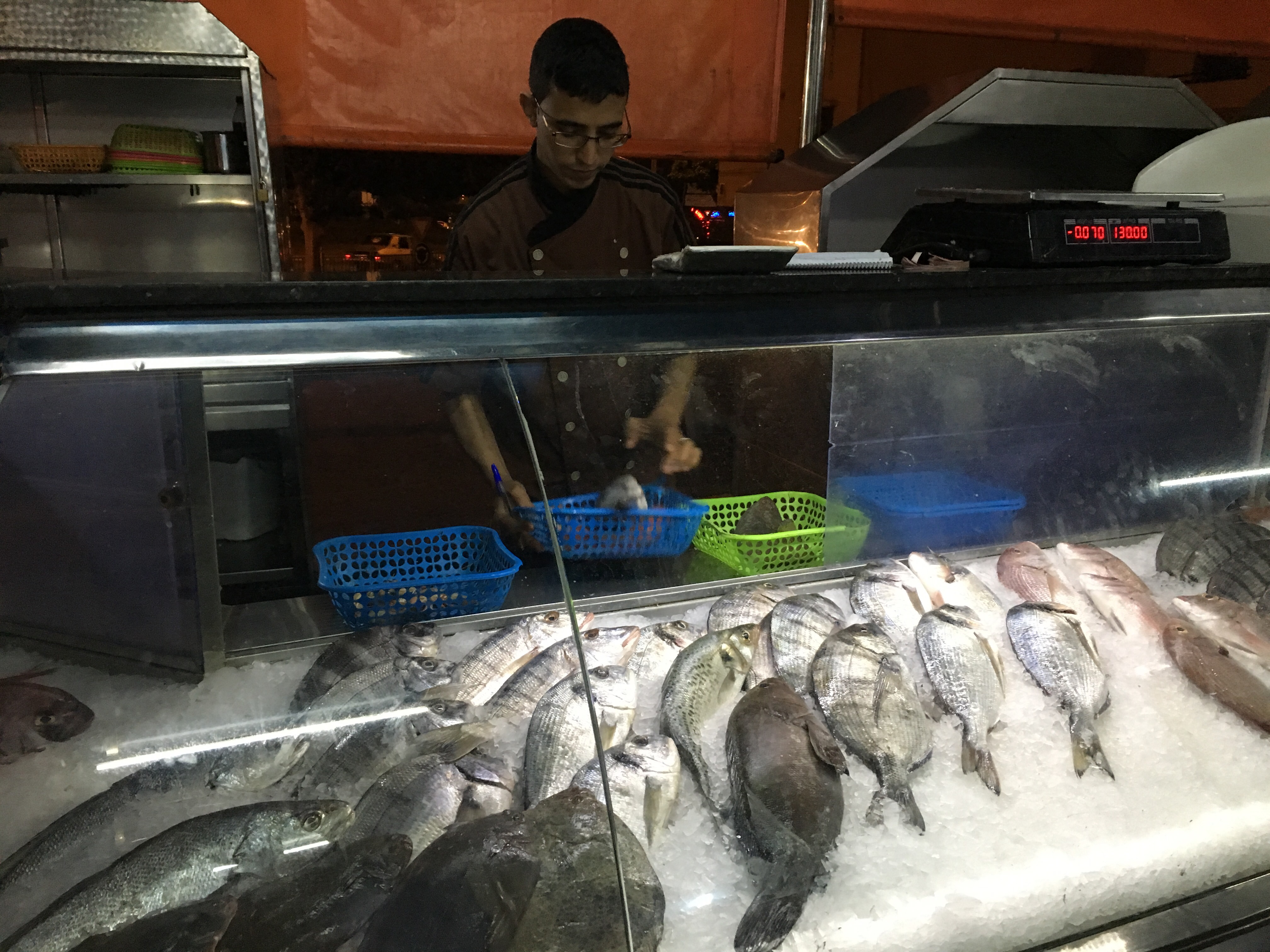 They asked if we would like it grilledwith the heads on or off. Before grilling, I got to videotape and capture the preparation process. Much like fileting a fish Alaskan style! I got photobombed by a passing fish…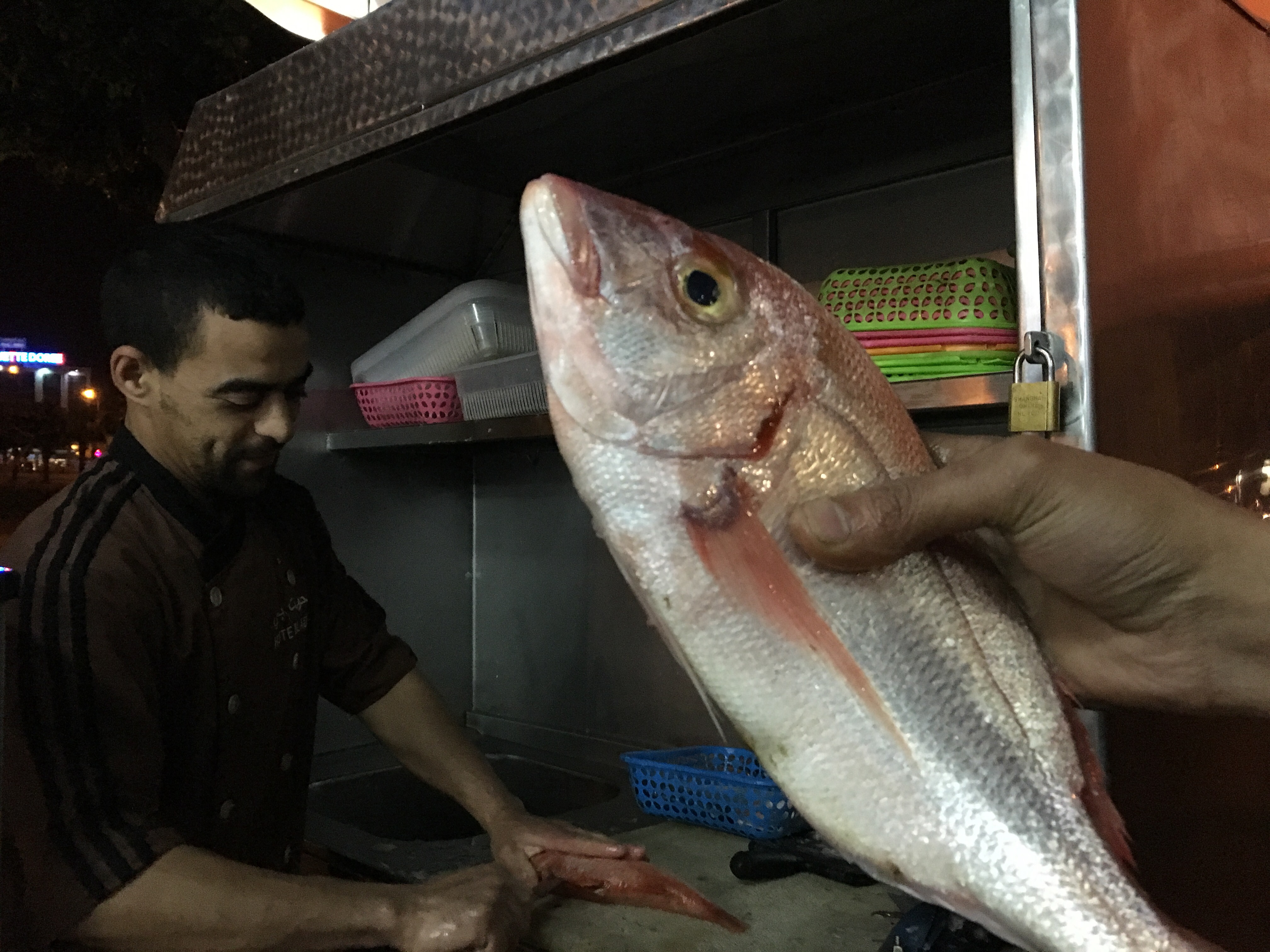 I must admit, I was worried about what we were getting into EATING our fish AT the fish market (would it be cooked all the way? Would there be seasoning? Would it taste funny?) These were all new fish for me! I was amazed at how yummy it smelled and how great it tasted. I was even talked into eating some of the head and off the scales.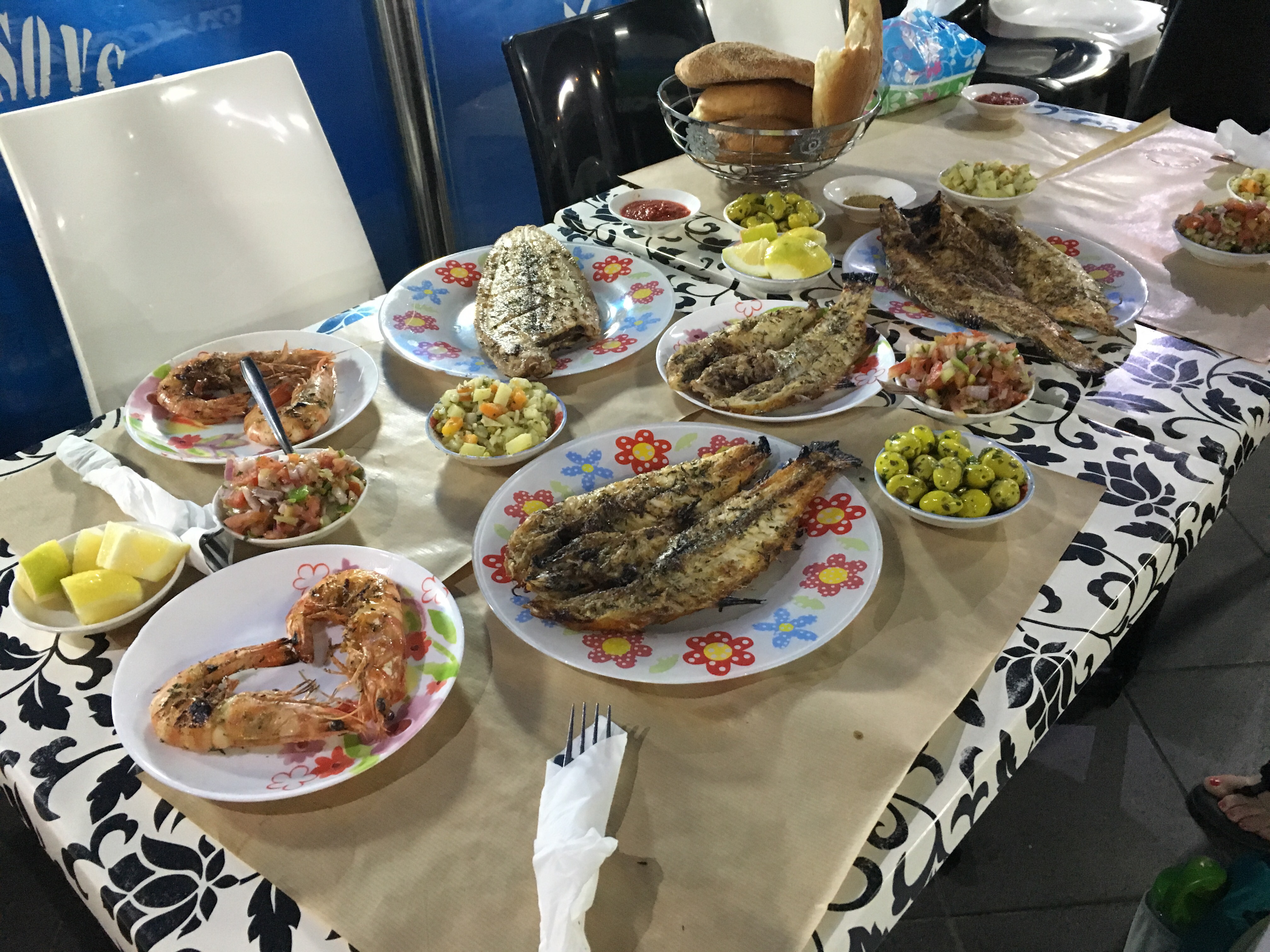 I am actually eating of the scales here!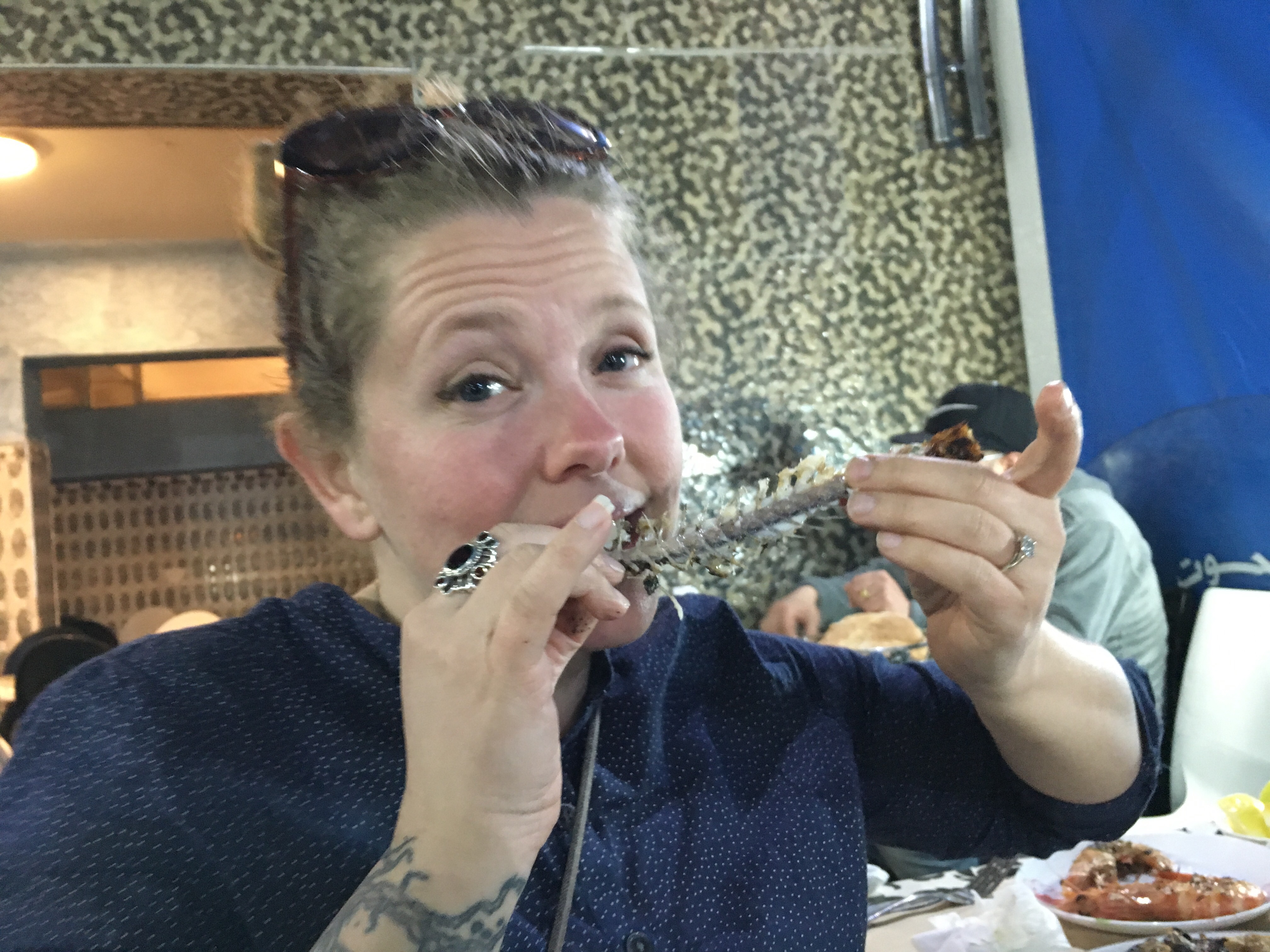 I love fish!!! See?